JOIN.com - The Recruiting and Multiposting Tool
Together with the JOIN team, we have taken the existing web app to a new level with an improved UX and a revised user interface design. With JOIN, companies can create job ads quickly and easily on more than 100 platforms.
The heart of the platform
All relevant information in one place. The dashboard provides users with all relevant information about recruitment. Users are informed about new applications from candidates and a lot of relevant information is displayed.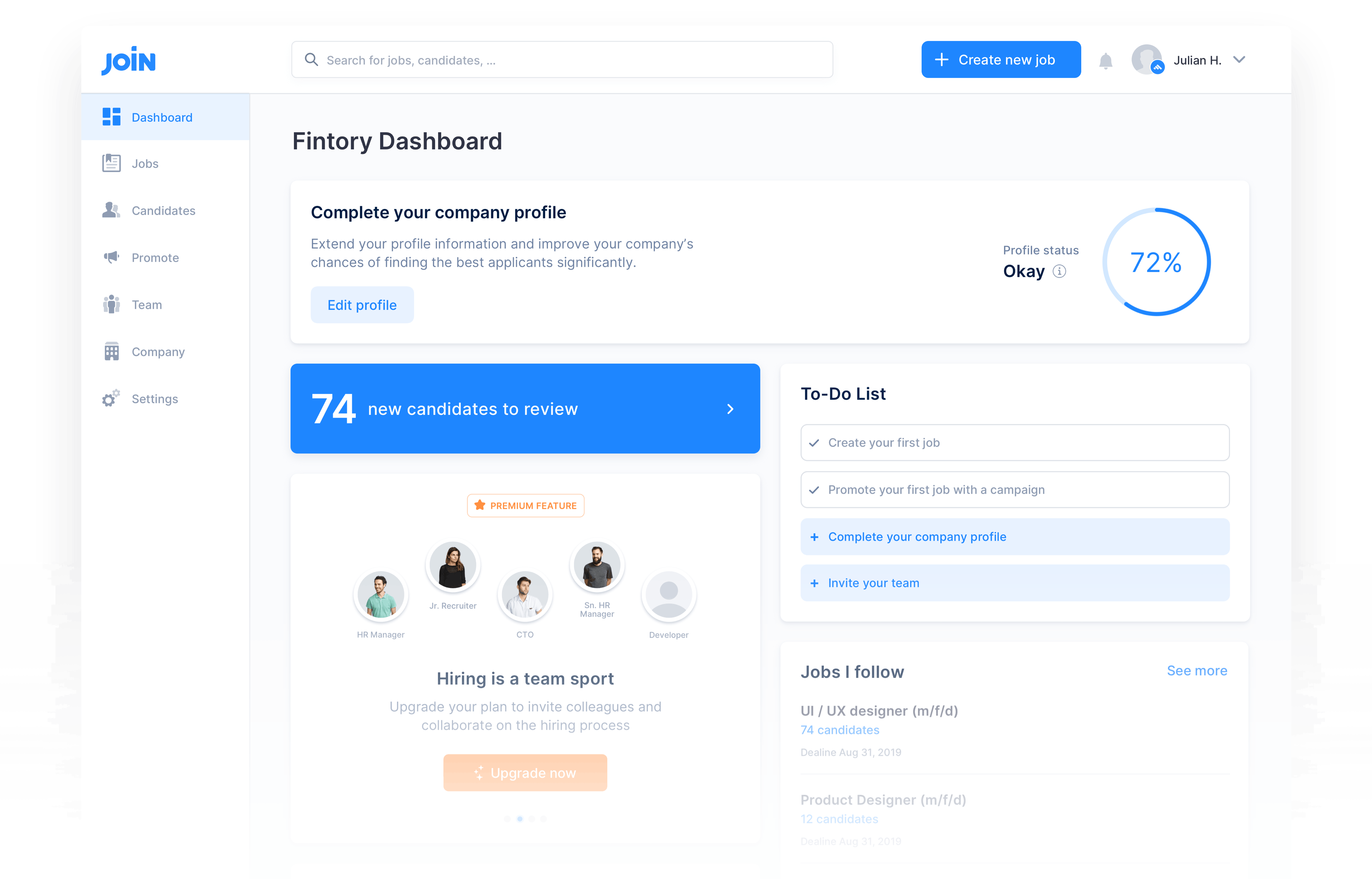 Creation of job ads
The creation of job ads is one of the central areas of the app. The process must be simple, save time and be scalable for companies that need to publish hundreds of job ads.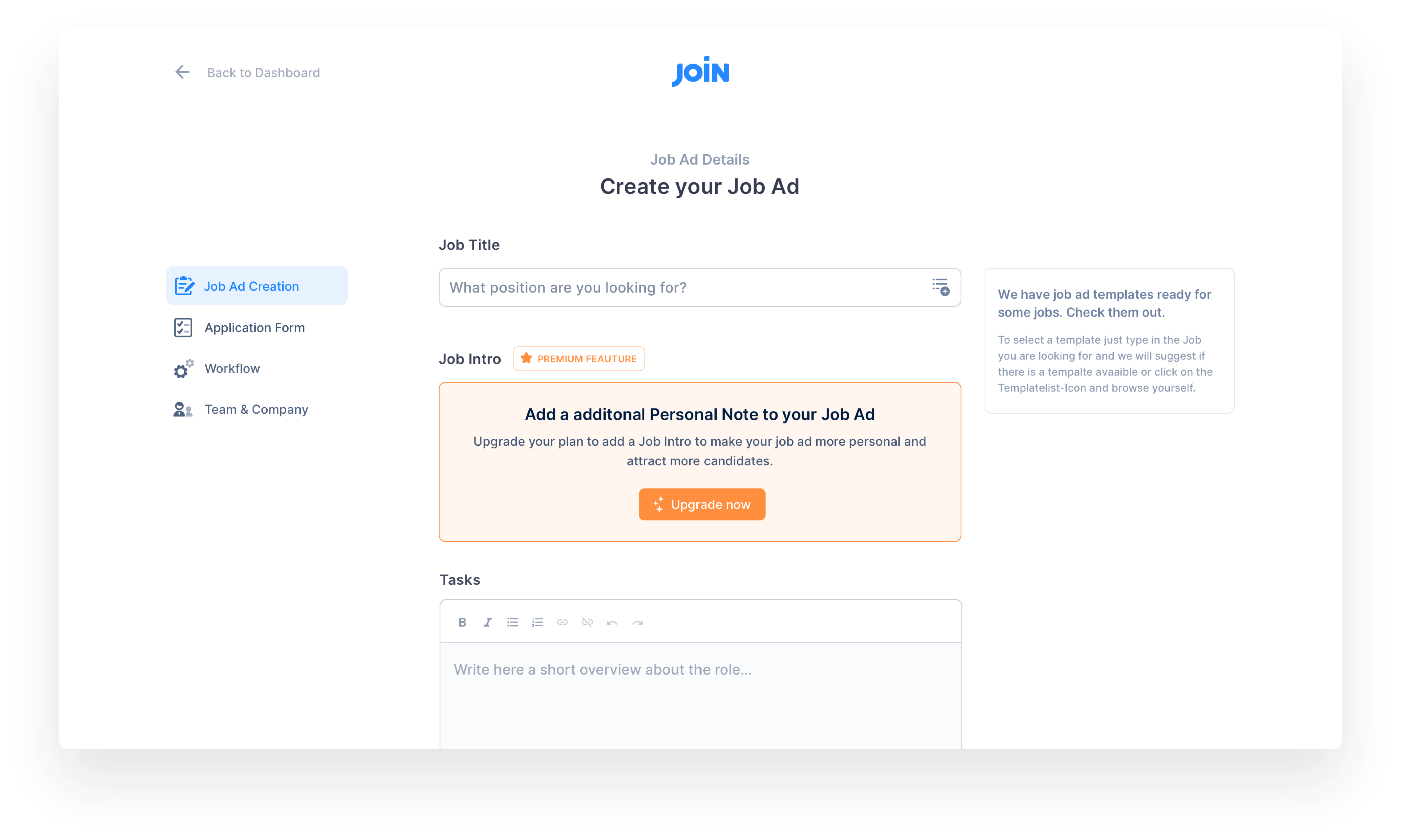 Not only for companies - also for candidates
Creating the best experience for companies was step one. Now the other side must also create the best possible experience to make life easier for candidates and to support them as best as possible in their search for a new job. For this purpose we developed a dashboard where every user has the perfect overview.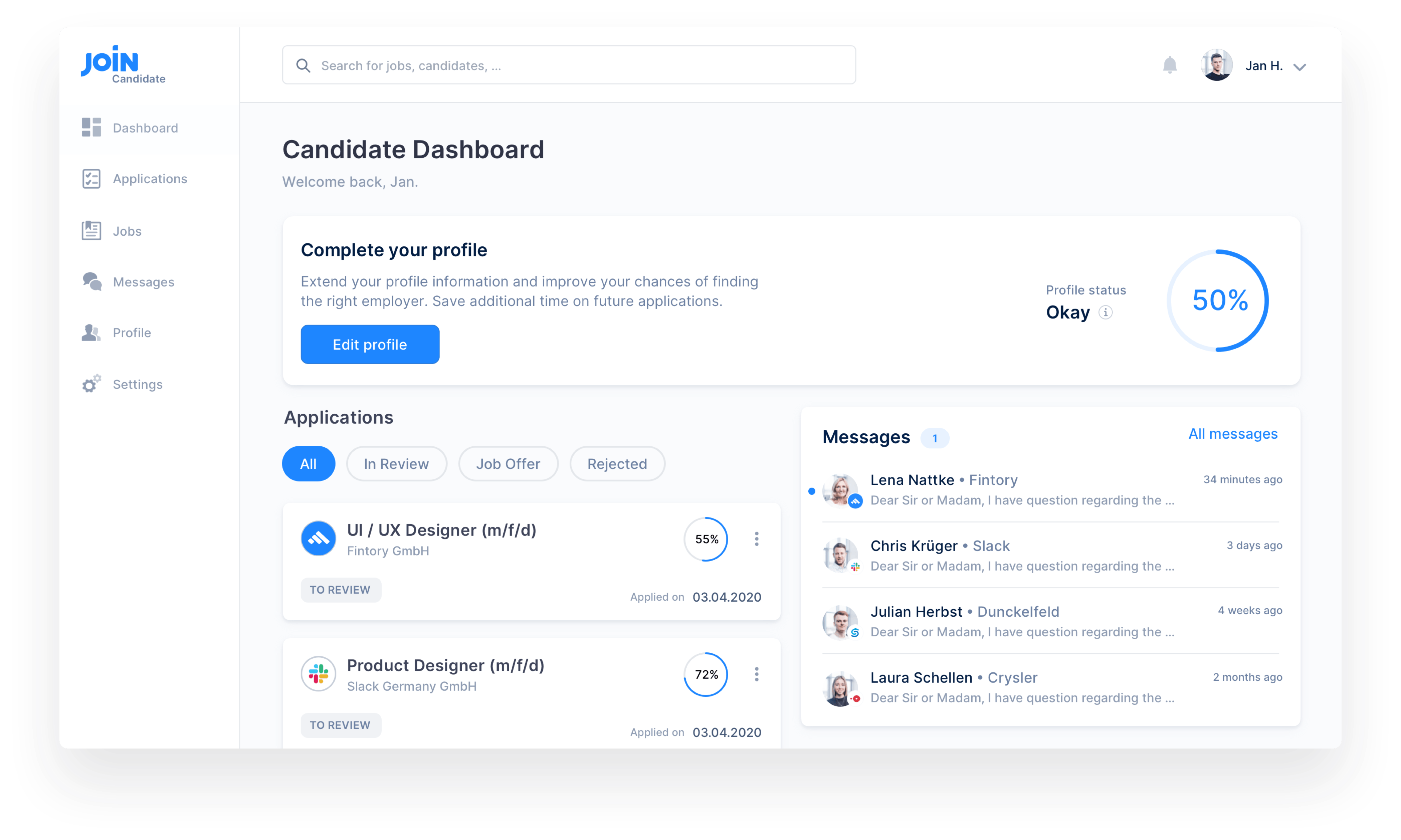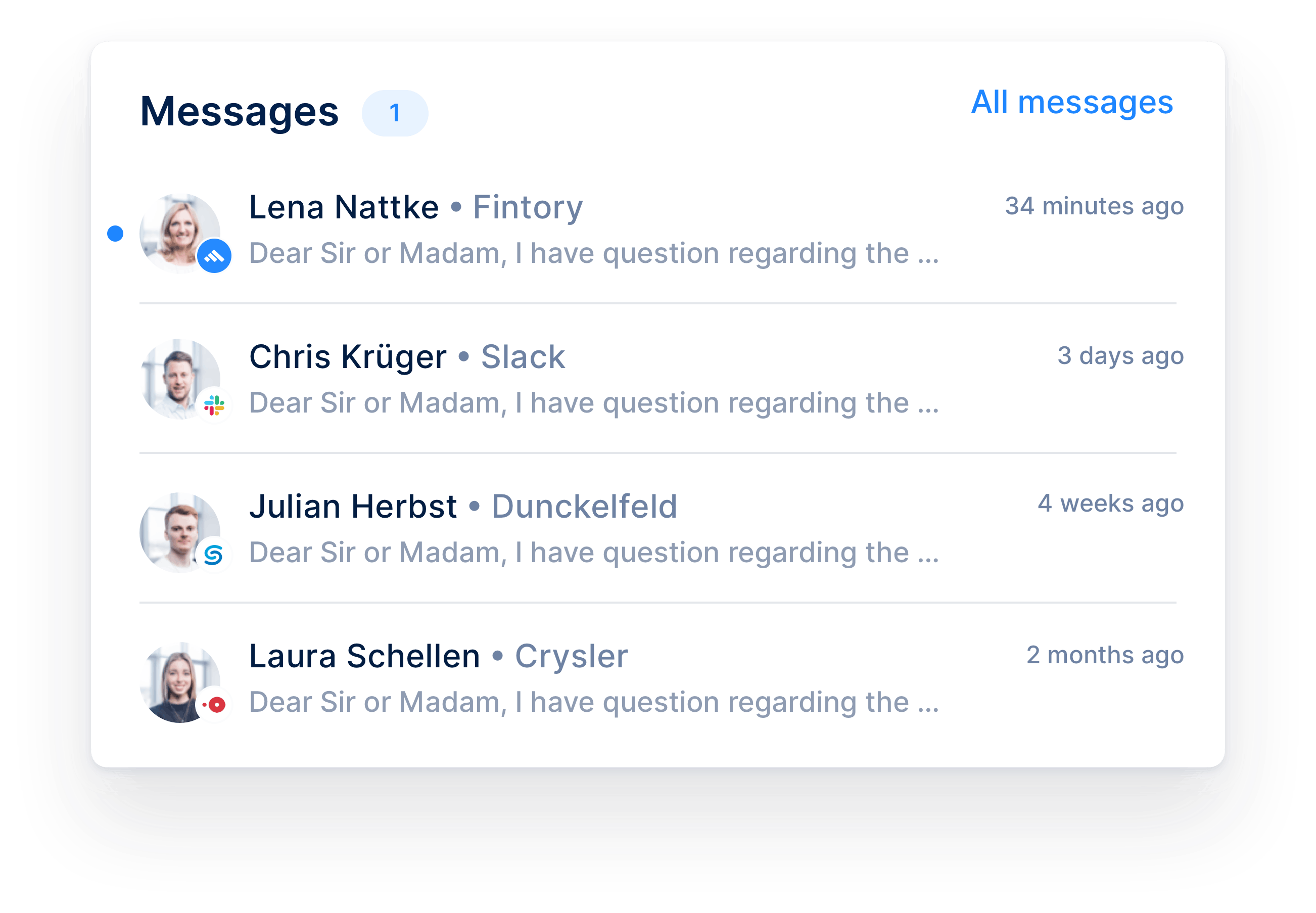 Easy communication
The User has the possibility to communicate with companies in a centralized inbox.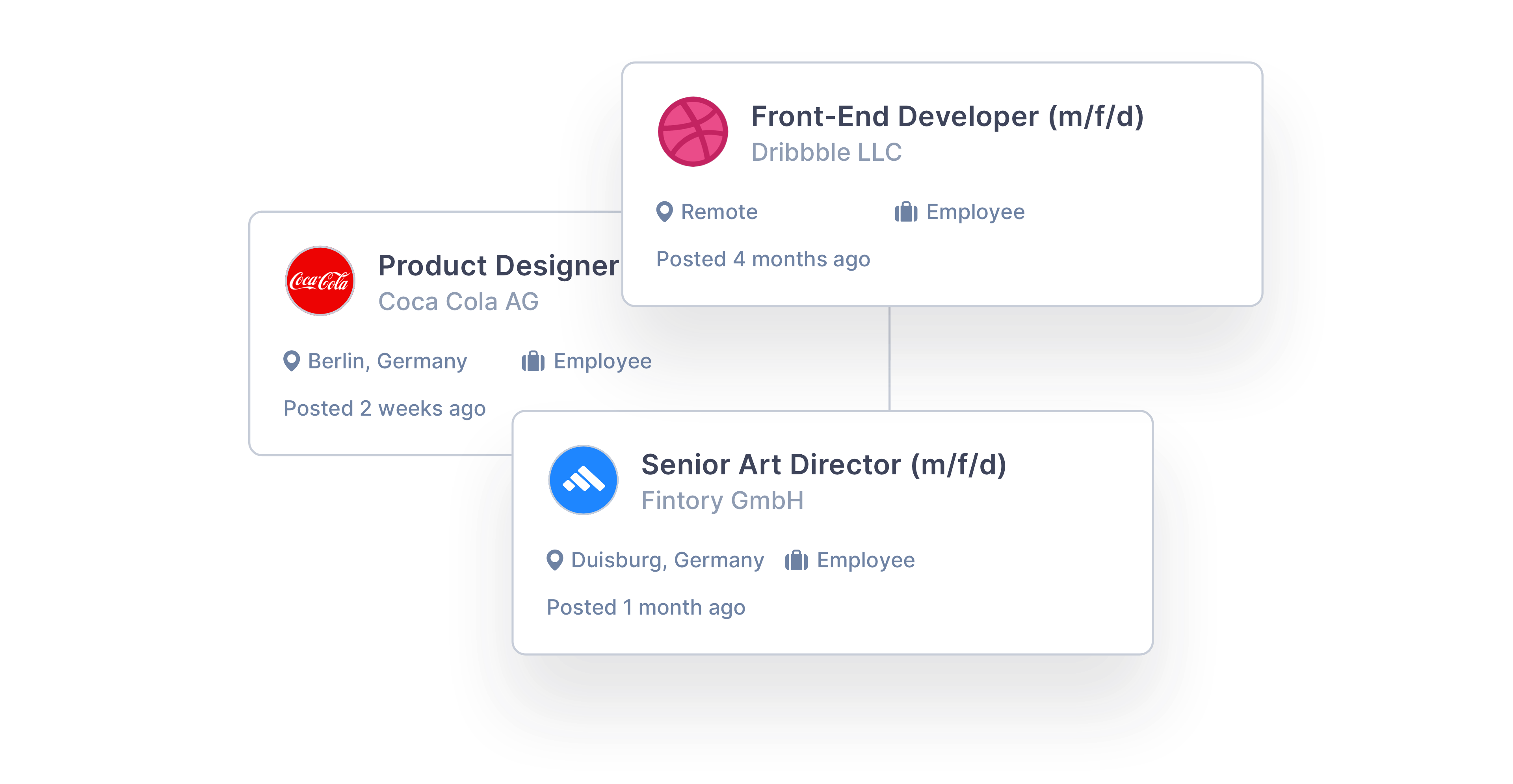 Customer success stories
JOIN has many industry leading companies as customers. These success stories should be presented in an attractive way to show other companies the performance that is possible with JOIN.